These films are made from LDPE or LLDPE granulates or their copolymers. They can be produced as transparent or coloured. They are highly resistant to chemicals at normal as well as extreme temperatures and have excellent electro-insulating qualities. They are welded with impulse heat jaws.
LDPE and LLDPE films are produced in different types with various physical qualities, such as strength, slipperiness or colour, according to specific requirements of different types of packing.
With some types, the qualities can be modified. The films are finished by ionization (no less then 38 DIN) for perfect adherence of process colours.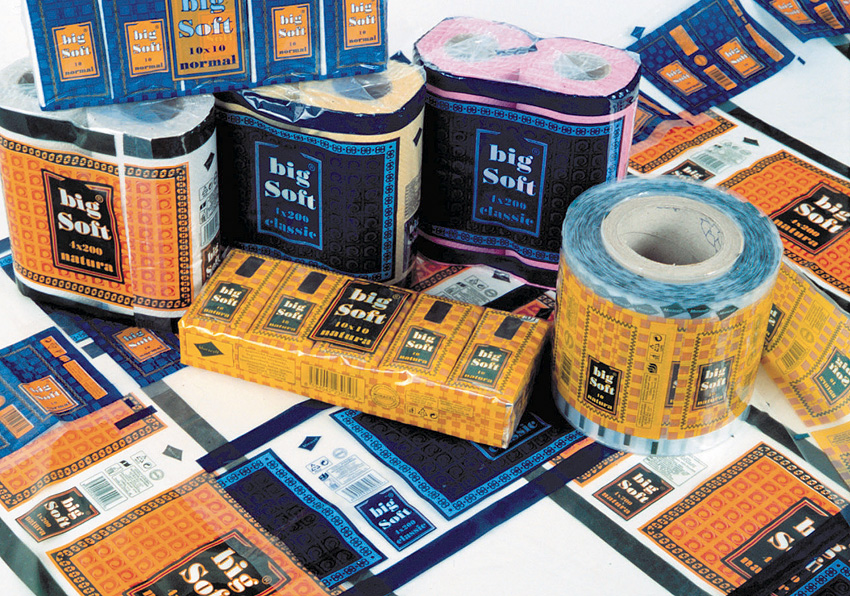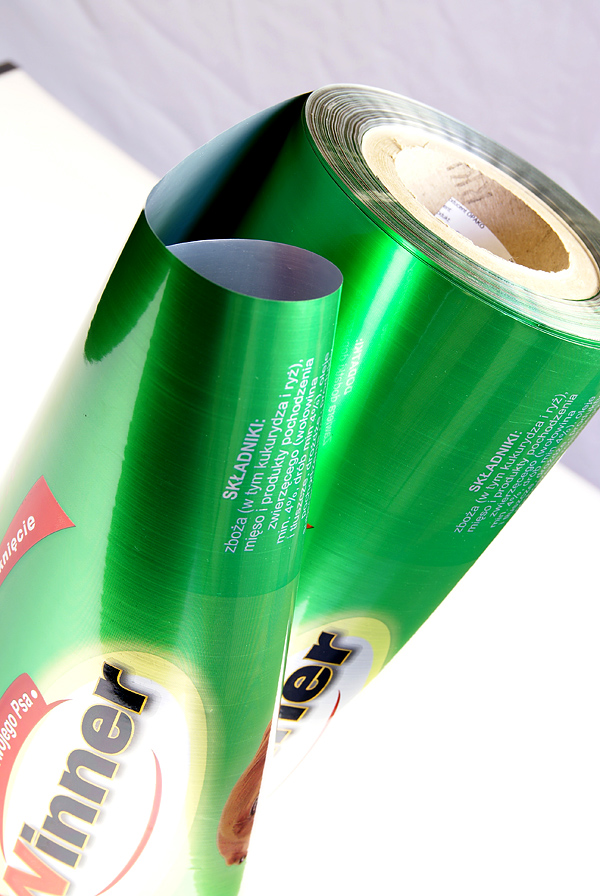 Tridex Print for hygienic packaging
Thin, glossy, slippery and strong films with high transparency, excellent welding qualities and the possibility of flex print in CMYK colours made for both hand and machine packaging, especially of hygienic products and food.
This type of film is produced by coextrusion from LLDPE granulates with thickness from 0.02 mm to 0.15 mm. Thickness of the film is computer controlled and each delivery of these foils can be accompanied by a circle graph recording the thickness.
Tridex print films are strong, transparent and slippery, and these qualities can be further modified. For their excellent welding properties they are often used at high-frequency packaging lines. Recommended colouring is 3 to 8 % depending on thickness of the film.
These films can also be used for lamination with BOPP, PET, AL, paper or PE. They have high barrier performance which makes them ideal for use with highly aggressive products such as detergents, fabric conditioners, mayonnaise, ketchup, etc.