Integrated quality management system
Implementing quality management system and subsequent certification of adherence to the CSN EN ISO 9001 norm serve our customers as a guarantee of following modern management principles and ensuring high quality of products and services connected with packaging materials.
This certificate of EKO-KOM, a.s. company is awarded to co-operating bodies to certify their participation in recovery and recycling of packaging material waste.
Golden Client of the Czech Savings Bank
The Czech bank Ceska Sporitelna, a. s. awards the Golden Client Certificate to its prominent clients. Our company received this certificate in December 2007.
Our company E U R O P L A S T, s.r.o. is the authorized distributor of products of Tesa tape s.r.o. in the Czech Republic.
Certifikát ISO 14001:2015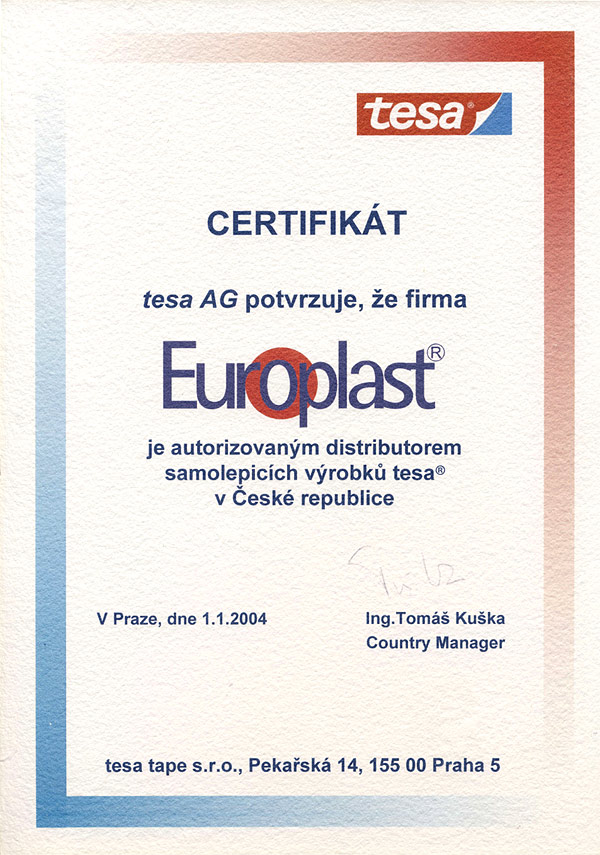 Firemní kodex společnosti