Heat and noise insulating and protective film manufactured from "closed cell" foamed LDPE.
Light-weight, pliable, easy to work with, safe for human use, with long shelf life and hight resistance to temperatures from -40°C to +70°C. Absorbs shocks and other impacts.
Environmentally friendly protection, 100% recyclable, waste can also be used as power source.
Foam film as a packaging material:
direct protection of fragile products against damage and breakage
padding and interlayers inside cartons
protective packaging for furniture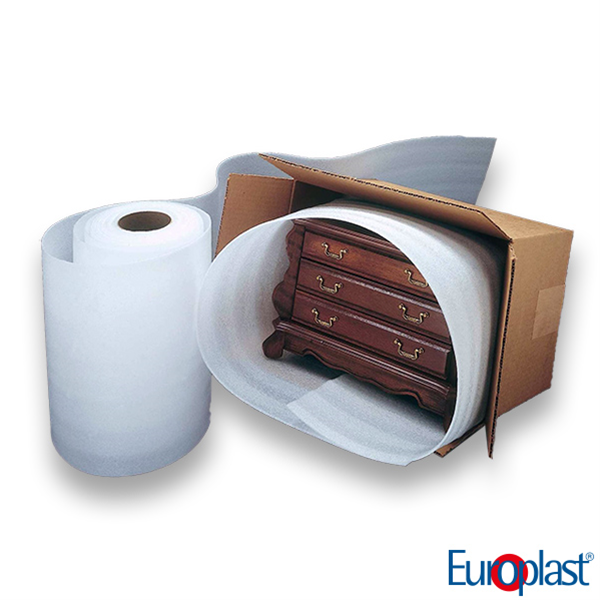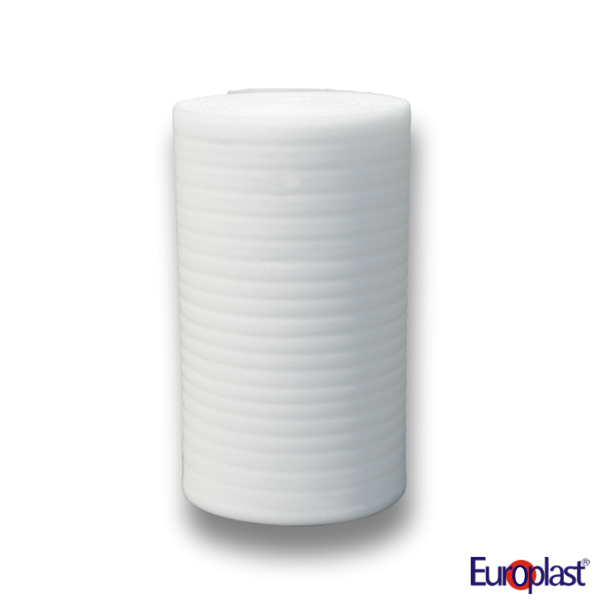 Foam film as floor insulation:
Extremely effective walking noise isolation, thin, with low water absorption and great chemical resistance, it is perfect for walking noise isolation in floors of residential as well as non-residential buildings, especially for application under concrete as no other protection film is required.
Can also be used in facilities with high humidity (washrooms, laundry) during reconstructions where any construction raising floor would require adjustment to doors or staircase.
Heat insulation in building and other industries:
Low heat leak conductance and high temperature resistance. Must be protected from weather conditions and mechanical damage.
Levelling layer in building industry:
Thicker thermo-insulating strips:
Panels with thickness 40 – 80 mm, 100 cm wide and up to 25 m long are especially suitable to be used in sport or health mattresses.