Polypropylene and polyester strapping is fully recyclable and conforms to the international ecological requirements for sorting, recovery and storing of plastic packaging (Act No. 477/2001 Sb. – Packaging Act).
Polypropylene PP strapping
High quality plastic strapping made from 100% polypropylene can be used with all types of hand strapping tools as well as semi-automatic and automatic strapping machines.
Joining with ultrasonic or heat sealing, with metal clips or plastic buckles.
PP straps are used for:
– strapping carton packages
– furniture, consumer and printing industry
– bundling materials and profiles
– pallet unitising, including brick and concrete products
We offer a range of PP strapping 5 – 19 mm wide and 0.35 – 1 mm thick.
Most commonly used tapes are 12 and 15 mm wide, which we can supply with metal clips, hand tensioners and sealers, as well as weld strapping tools and dispensers.
PP straps are available in black, white, yellow or red colour and also with one colour print.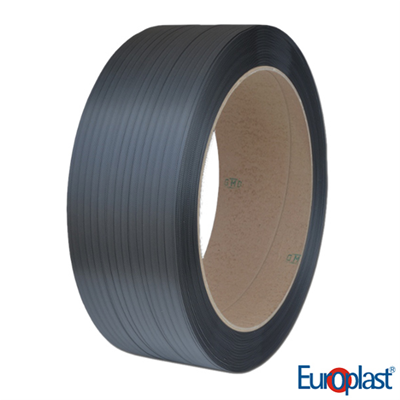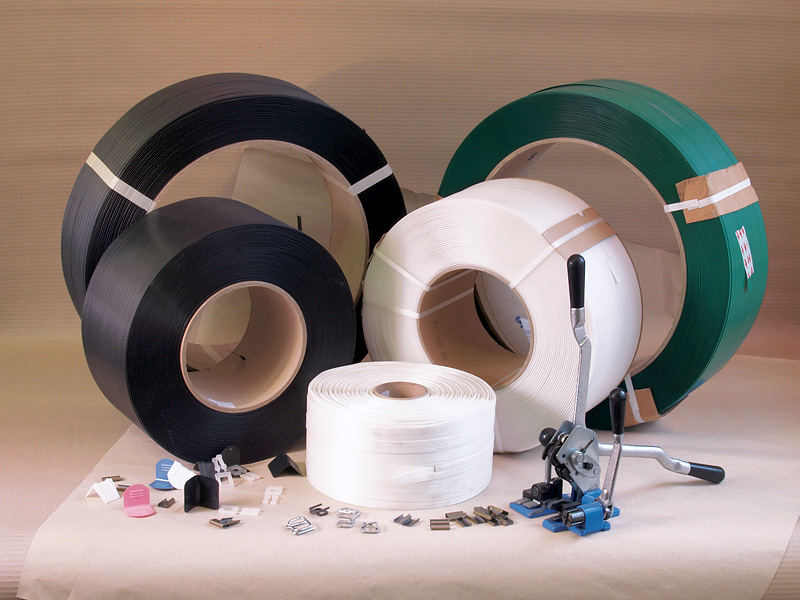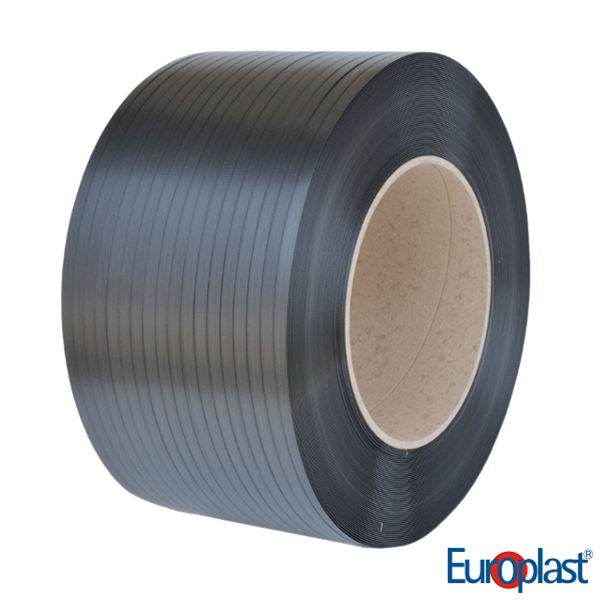 Embossed PP strapping with high recovery properties.
Ideal for transportation of loads that settle or shrink.
Ideal for fixing and strapping heavy and highly unstable products.
Standard colour is green.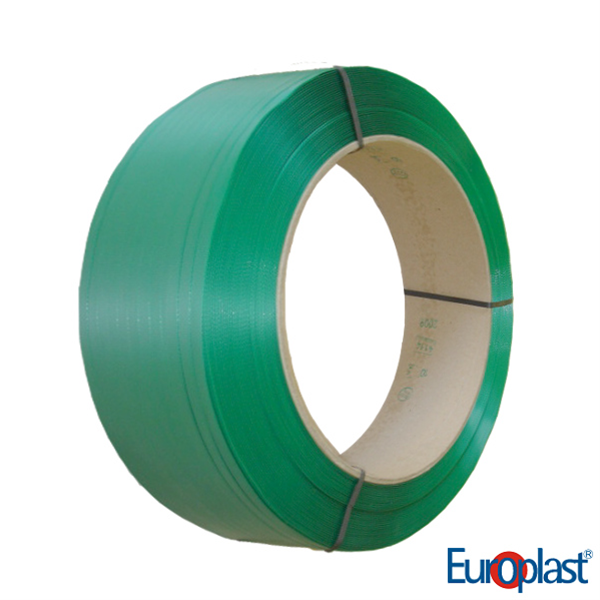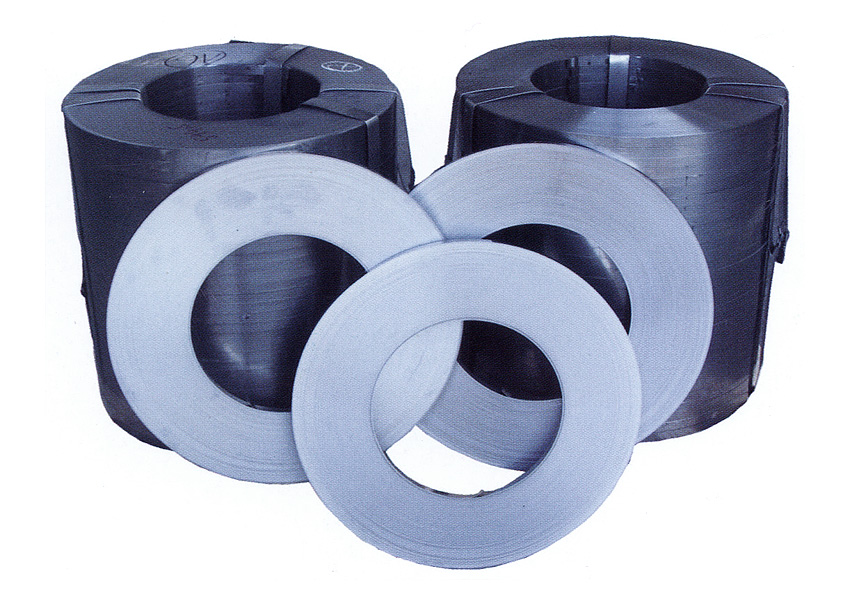 Perfect for highest quality and efficiency of packaging.
Steel strapping has permanent optimal physical and geometrical characteristics.
To be used for easy strapping with maximum assurance.
Steel strapping packaging
Provides excellent tension. Cold-strip medium carbon steel.
Blued and waxed – bluing and waxing the straps ensures protection against rusting.
Zinc coated and waxed – hard wax finish and coating with added zinc for even better rust protection.